This month: Keeping Goals, Book Series, The Expanse !
Loving
I've been keeping up with my New Year goals!? Le gasp! At first, I worried that—as always—I was trying to be too ambitious by listing 3 goals per category: personal, social, professional, health, financial, and other. What can I say, I love to keep busy and multitask. So, I shouldn't have worried. During January, I've managed to keep up with friends and made bi-monthly plans to go out (social), I've halved my monthly spending and started a savings challenge (financial), and I have no idea how, but I've lost 3 pounds (health). I'm excited to see what I can do during February!
Reading
I ended up loving Annabeth Albert's #gaymers series so much, that I went ahead and picked up two other series from her. Obsessed much? Maybe. Yes. Definitely.
The first is her Perfect Harmony series, which has three books so far, and each couple was such a perfect and varied read. The series focuses on music and stardom, and the intricacies that come with all that an
d having a relationship.
The second is her Portland Heat series, which is more mellow and has all kind of shop owers/workers—bakeries, coffee houses, knit emporiums, stationery boutique—finding their HEA. Sweetness like no other abounds in this series, and it was a nice change of pace from my usual less rosy reads. Can't wait to read more stories from Albert!
Watching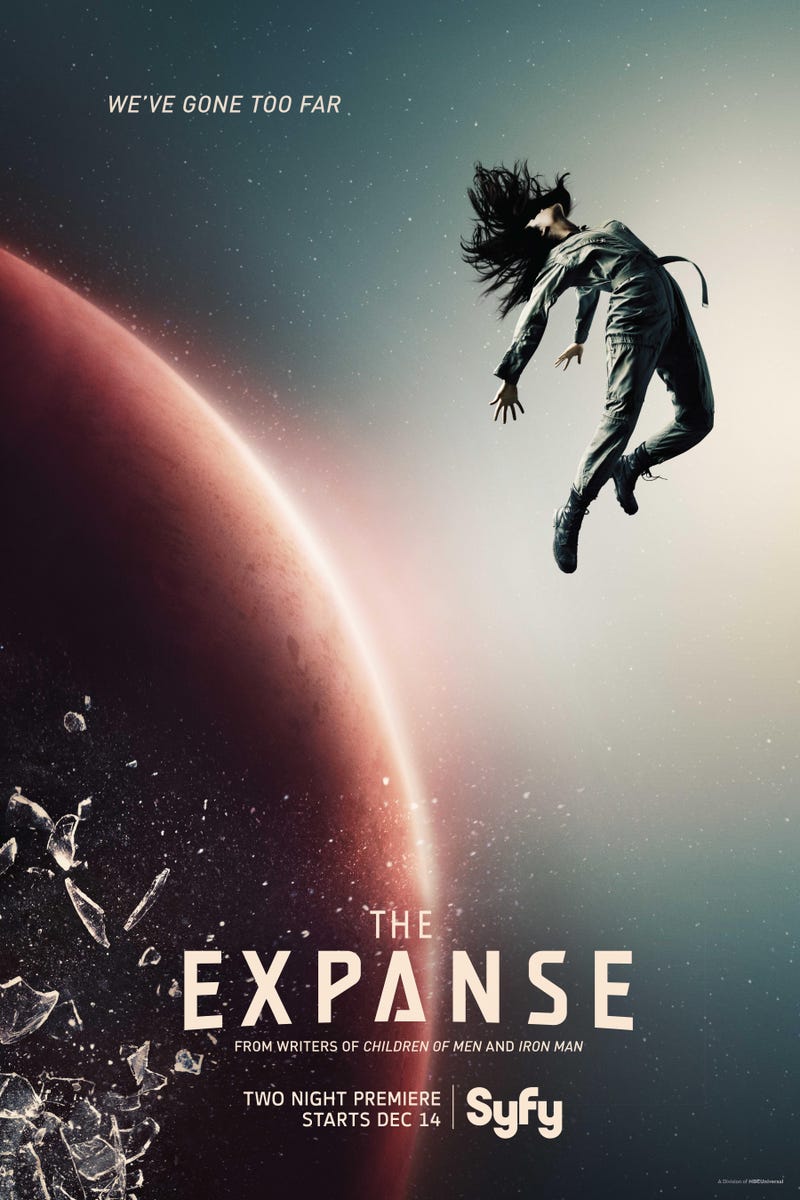 There are times when a TV series slips through my radar and other times when I simply have to ignore for a while in favor of others. In the case of The Expanse, it was the later.
I read the first two books during the years I did my Masters, and I remember being in awe and saying "so, this is scifi." The pure and gritty and realistic enough kind that I usually couldn't get through without getting bored, and yet it was impossible to put down the huge, door-stopper volumes of The Expanse.
So, when Syfy announced the series I was one-hundred-and-ten percent on board with watching it, but I chose to let the first season go by so I could binge watch it later. Later is now. I have binge watched. Binge watching has been done this weekend. All I can say is the same awe that had my jaw dropping while I read the books was magnified ten-fold while watching The Expanse TV series. Holy hell in space. Literally. And thank fuck season two started this February.
Listening
SHINee never disappoints with their visually rich MVs and awesome choreography! Also, inn a totally different sound, I've also been listening to Red Velvet's
Happily Ever After
non-stop ❤
Thinking
I'm probably sounding like a broken record at this point, BUT…like my #goals2017 project, I need to take writing and plan it month to month. Block it out in little manageable bits that I can tackle when I get off work and during the weekends, because trying to manage a lot of it at the same time is simply not working. I either end up staring blankly at the pages that need edit or descend into panic mode as I try to deal with the new scenes that need writing. I'd hoped the socializing-at-work-leaves-me-drained-and-my-brain-fully-blank adjustment would have been complete by now, but apparently not, so I guess it's time to start pushing myself harder. Not writing isn't an option.
Anticipating
My FallenCon agenda is simple: sit on a couple of panels and let people meet the real me. Jesse Garvy—mod of a famous Twitch channel and, if I ever come out of my shell, future vlogger. I definitely didn't plan to sleep with a moody tattooed fan-artist, but he's gorgeous and can't keep his hands off me. There's a first time for everything, and my first time with a guy turns out to be the hottest experience of my life.

But the next day, I find out my moody fan-artist is Ian Larsen AKA Cherry—someone I've known online for years. And he'd known exactly who I was while shoving me up against that wall. Before I figure out whether to be pissed or flattered, the con ends.

Now we're back online, and he's acting like nothing happened. But despite the distance between us, and the way he clings to the safety of his online persona, we made a real connection that night. I don't plan to let him forget.
Wanting
To get my ass in gear and get back to writing and editing.
Making me Happy
Reading. All the damn time. It's lovely. I've read 25 books in January alone.
Until next time 🍓